Montevideo Gas and Conecta move towards cutting-edge technology with K2B
Montevideo Gas and Conecta are companies which distribute piped gas: Montevideo Gas serves the capital city, and Conecta is responsible for some of the inland departments (Canelones, San Jose, Colonia and Paysandu).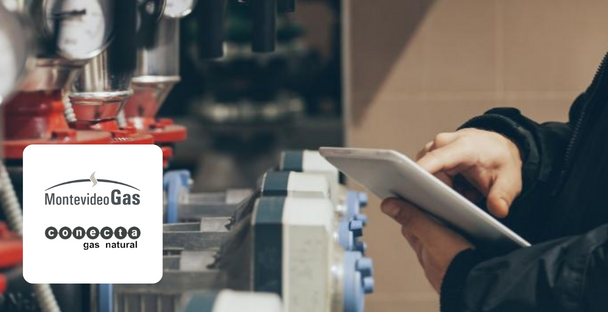 First Steps
Just a few months ago, both companies started optimizing their processes with K2B by implementing administrative and management integrations.
"The choice was made through a tender process. We had requirements for all areas based on how we were working up until now and what needed to be improved. We then compared the companies offering the best solutions, and we chose K2B", said Maria Elena Lorenzo, Project Manager for both companies.
Marcelo Busquets, the Human Resources Manager for Montevideo Gas, also mentioned that, in addition to the features included in K2B, a big factor in choosing the solution was that it was provided by a local company.
Project
The project included two releases to production: first for Coneca, and later for Montevideo Gas (because, out of the two companies, it handles the most volume of information and users).
Nowadays, both companies are operating in production, integrated with each of their commercial systems (different systems), to positively impact their accounting, billing, and collections.
All standard modules in K2B were implemented in addition to the Maintenance, Human Resources, and Payroll module. It was essential for the process to have a direct dialogue and good working process between the Conecta, Montevideo Gas, K2B, Datalogic (responsible for implementing the HR modules) and Hexa (responsible for the maintenance module) personnel. Each of the teams were responsible for specific areas within the project.
Experience
Gustavo Gonzalez, the HR Coordinator for Conecta, mentioned that implementing K2B decreases the amount of errors, speeds up processes, and offers more transparency. Pilar Rodriguez, the Administration and Finance Manager for Montevideo Gas and Conecta, wanted to highlight the usability of the system: "Every page is very clear and super agile, much more than the systems we had before. It is much more visual, nice, and easy for users."
Last, but not least, Maria Elena Lorenzo, emphasizes, once again, the importance of the provider being a local one: "(…) the response times of the K2B personnel providing support when we have any problems, especially in these early stages, are very quick. They have understood the reality of our company, which is always available. We want to help them, because they were immensely helpful", she concluded.